As we look forward to the year ahead, we're celebrating our favourite good deeds from venues across Westminster who have been helping others and offering their time, resources and generosity throughout the pandemic.
Lincoln's Inn: opportunity in the midst of chaos
Working in an industry that's main purpose is to 'serve' people, the furloughed hospitality team at Lincoln's Inn did not rest on their laurels over lockdown. A huge proportion of the front of house and kitchen team assisted with the national effort by providing support for those in need, be it registering to become NHS First Responders, shopping for the vulnerable, volunteering at food banks or cooking for the homeless.
The venue's Sous Chef, Aaron McLaughlin took this one step further by baking cakes for his local pharmacy and selling homemade sourdough bread and donating the money to a charity close to his heart, SSAFA, helping vulnerable veterans during lockdown. His charitable effort did not stop there as he raised £2400 for the same charity by running the virtual London marathon, and £650 for 'Support our Paras' by running 2.6 miles each day for 10 days carrying 26kg. His dedication to these charities elevated him to celebrity status as he was interviewed by Sky News talking about how the pandemic has affected charity fundraising.
Regent's Conferences & Events' dream wedding gift to emergency service heroes
Regent's Conferences & Events gifted a local Wembley emergency services couple a dream wedding worth £20k, following a campaign to recognise the UK's incredible key workers. The wedding venue was keen to give something back after thousands of couples have been faced with inimitable disruption this year when trying to plan their dream days. After hundreds of humbling accounts from couples around the country, Regent's faced the difficult decision of choosing just one winner. A final shortlist of four worthy couples culminated in the decision to offer the wedding to paramedic Paige and police officer Rob, and 100 guests of their choice.
As part of the package, Paige and Rob will have grounds and marquee hire at the picturesque London venue with use of a secret garden, and three course wedding menu with drinks for up to 100 guests. The three runner up couples were also offered a complimentary wedding planning service throughout their engagement process as a thank you for their hard work as remarkable key workers.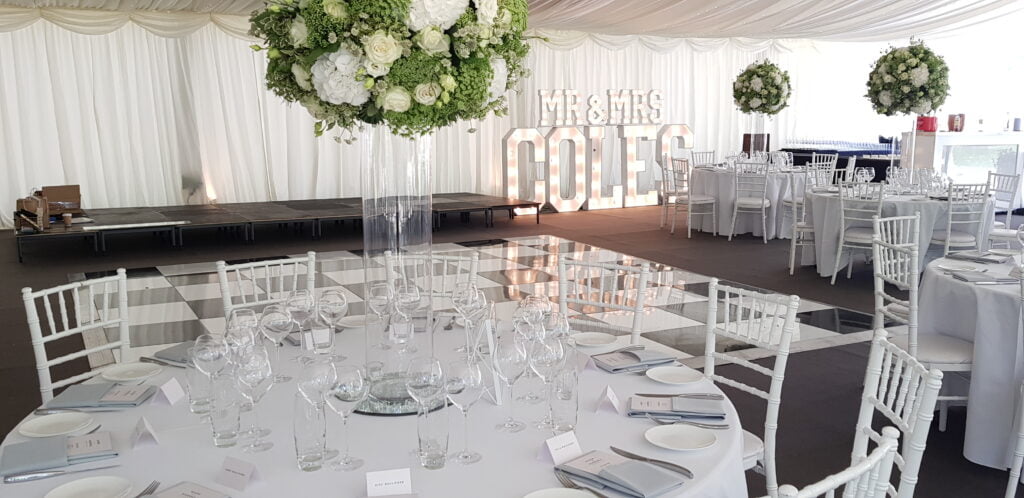 The QEII Centre's PPE donations to St Thomas's Hospital
During lockdown last year, and while the world was still getting to grips with dealing with COVID, the team at The QEII Centre stepped up to help their local hospital. Due to the lack of personal protective equipment available for frontline NHS staff, the QEII Taste team donated all their hand sanitiser gels and gloves to the key workers at St Thomas's Hospital in Westminster. QEII Taste were supported by Compass Group colleagues in the initiative to arrange the safe collection and delivery of the essential resources.
IET London: Savoy Place's respite for emergency workers
While the venue was temporarily closed for events last year, IET London: Savoy Place partially reopened its doors as a respite area for emergency workers. Adhering to necessary social distancing measures, Savoy Place welcomed emergency workers, including the Metropolitan Police, ambulance and fire services from around London to seek relief throughout working hours. The initiative, coordinated by Northbank, offered sanctuary to those still heroically patrolling the London streets during lockdown, with a comfortable place to sit, have a drink, sanitise their hands and use the private facilities. Up to six workers were permitted at any one time between the hours of 10:15am-3:45pm Monday to Friday. With wellness a key focus, the aim was to help relieve the enormous strain on many emergency workers through a small gesture of appreciation for the work they do to keep London safe.